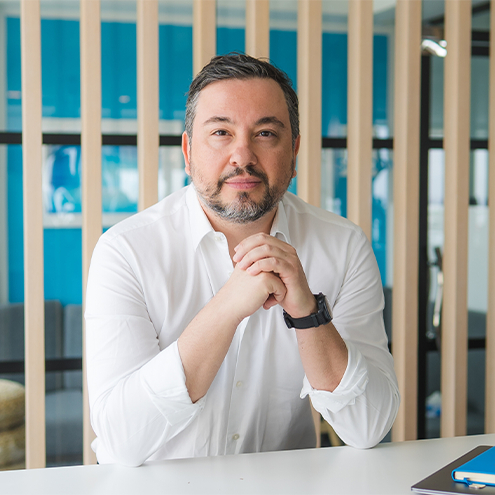 Dubai's meteoric rise as a global tourism hub continues, with an increasing number of travellers coming in year after year. The first half of 2023 saw 8.55 million international visitors alone, nearly a 20% increase compared to the same period in 2022. Not to mention the countless UAE citizens and expats who call Dubai their home and commute daily within the city.
As tremendous as this growth is and what it means for our city's economy, it is not without challenges. It puts immense pressure on the mobility sector and existing transportation infrastructure to keep up with the rising demand for high-quality, reliable transportation services.
The next logical step, therefore, was the forging of a smart solution to these challenges in the form of Hala, the brainchild of the partnership between the RTA (public sector) and Careem (private sector). Our success in the past years and the ongoing support we enjoy from the public is a testament to the tremendous impact of these two forces coming together.
Careem's strength in technology combined with the RTA's extensive insight into the UAE transport industry, has enabled Halar Ride to be an instrumental part of the cities we serve and continuously attuned to the needs of our community.
We are a people-first company. We listen to our customers and let their voices drive us to deliver smarter, faster and better experiences. We also value our Captains who dedicate their time and effort to make Hala Ride the success it is today. They are the backbone of what we do, and in close partnership with our five taxi franchise partners, we invest heavily in their career growth, job satisfaction, and safety.
With the UAE government's plans to move away from conventional street-hail taxis and increase the adoption rate of e-hail services by 80% in the coming years, we're only just getting started.
Looking ahead, we're excited to take on this challenge along with other transportation players in the region. I'm confident that our collective efforts will make our cities even more vibrant, accessible, and sustainable places to live and visit.
I want to reaffirm my commitment: For our customers, a promise of reliable and high-quality services; for my colleagues, a pledge to cultivate a respectful, supportive and empowering workplace; and for our cities, a vow to always work with passion and integrity, and create a positive impact on our communities.
Khaled Nuseibeh

CEO – Hala Ride